The most impressive thing about this is the dating app's features for women. Since 2014, it has been striving to improve the dating scene by empowering women to make the first move.
Certain online dating platforms can overwhelm women with incoming messages from good, bad, and just plain ugly dating prospects. Women can end up peppered with pickup lines and unsolicited "sup girl" messages. This burns them out pretty quickly.
That's bad news for women, but it's also not so good for men who see low response rates to their messages. Bumble has changed that and put the power to communicate in the hands of women. Keep reading this Bumble review to learn more.
How Does Bumble Work?
First of all, what is Bumble.com? It's an online dating app developed in 2014 by Whitney Wolfe, a former Tinder employee. The two apps share a lot in common, except for one big difference. This is where women are in control. Once matches are made, women first message men, after which men will respond if they're interested.
As a hookup site that puts women in control, it's a surprise that the ratio of men to women on the site is even, 50/50. What's interesting is that you won't find many success stories about engagement or weddings resulting from conversations on Bumble. Finding a life partner is clearly not the Bumble users' goal. Its target group is probably men and women looking for casual dating or hookups.
It's more of a social network where you don't have to hook up with anyone if you don't want to. Users can simply relax and find some friends to chat with.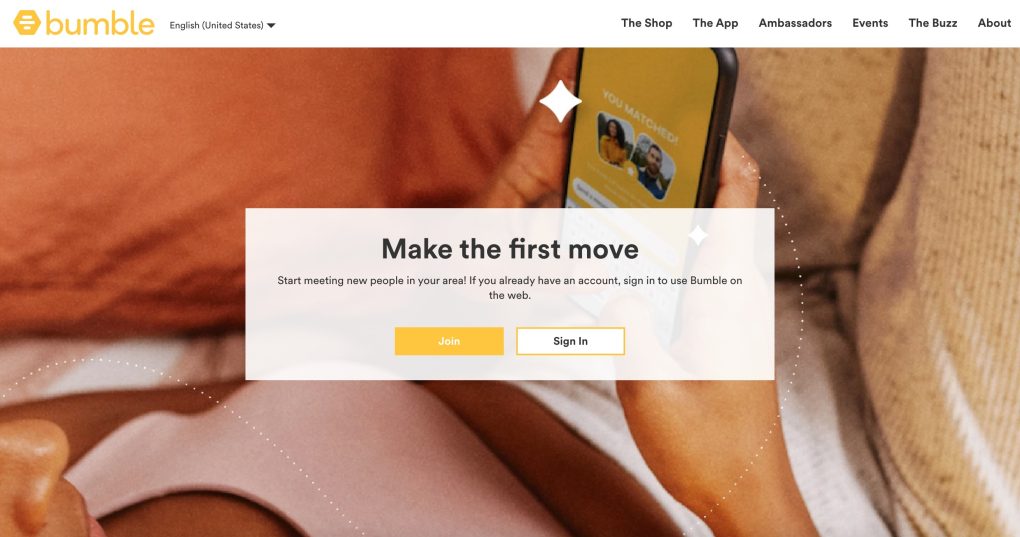 Matching Policy
Bumble's matching mechanism is what sets it apart from other dating apps like Tinder. In this app, women initiate the conversation. Similar to Tinder's interface, you'll be shown match suggestions, and you'll swipe left if you're not interested and swipe right if you are. If they also swipe to the right, women will see that a match has been made.
From that moment on, they've got 24 hours to message the man if they are still interested. If a man responds, both can continue chatting without any restrictions.
For same-sex or platonic relationships, either party can send a message first. The 24-hour time limit also applies here.
Here are a few interesting features the app has to offer:
The simple yellow UI design is easy on the eyes and gives you a pleasant feel
You can adjust your settings to hide all unverified profiles. This saves you from dealing with fake accounts
The chat feature is probably the most user-friendly out of all similar apps
When it comes to heterosexual matches, only women can make the first step
Men only have 24 hours to answer a woman's message. If they don't respond at that time, the match expires
People who haven't reached the age of 18 aren't allowed on the platform
How to Create a Bumble Account
The Bumble sign up process is very easy, especially if you already have a Facebook account. You don't even need to provide any information because the application imports all your information into the app. Previously, there was no way to sign up if you didn't have a Facebook account. Many potential users complained about this. The network has since changed its rules and you can now sign up using your phone number.
Allow the app to track your location. It's necessary so you could find people in your area and they could find you. Once that's done, you can go on to customize your profile.
The customization includes specifying your name, your birth date, and adding at least a couple of photos. The app will offer to add more but that's optional.
Next come the interesting options that made this app so popular in the first place. You can choose your gender (woman, man, or non-binary) and where you are on a sexual spectrum. It's also possible to hide this information from others in case you'd like more confidentiality.
Now on to choosing dating options. You are free to pick the option to start dating straight away or just take it easy and find some friends. Spoiler alert: you can change this option later at any time.
The app also offers you a nice chance to pick who you want to date (men, women, non-binary, or everybody). To help Bumble app improve your dating experience, specify your goal.
All that's left now is providing your email address, choosing some interests and that's it! You are all set up to start dating. Browse the photos and swipe left or right, send messages.
Bumble log in details are saved automatically. Every time you go back to the app, you can access it in a second.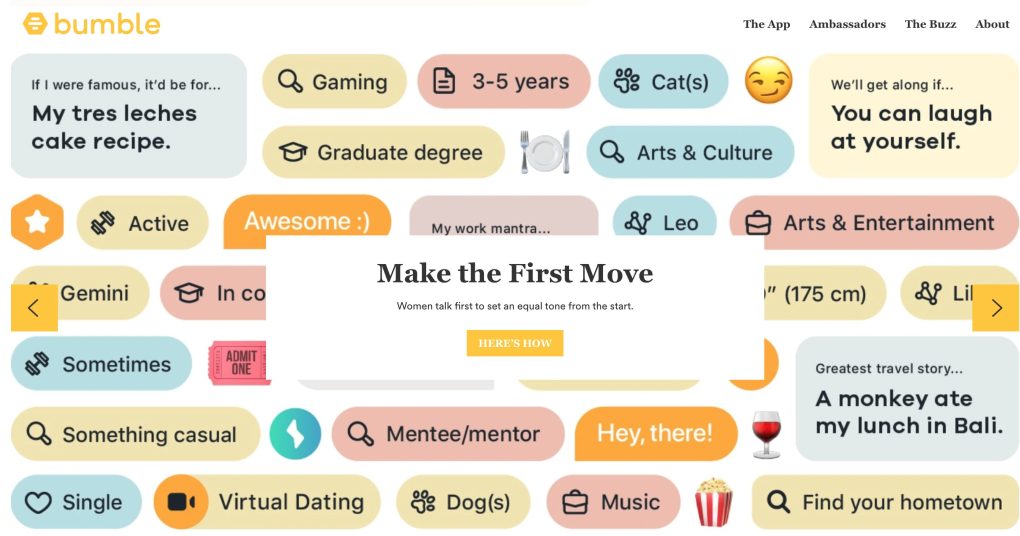 Main Features of the Bumble Dating Site
All users regardless of where they are can use the platform free of charge. However, there are also some paid features to boost your experience. The main features you can come across while using the app include:
Bff
Bizz
SuperSwipe
Bumble Hive
BeeHive
BumbleBff
If dating isn't your cup of tea, you can use the platform to find friends. Simply switch from normal mode to Bff to find people who are just looking for platonic relationships and nothing more.
BumbleBizz
This is for people who aren't looking for dating but for business. Think of it as a Bumble dating website version of LinkedIn. Instead of looking for a hookup, you can search for people to fund your startup. Find contractors and vendors, gain networking connections, and gain access to valuable resources for your industry.
SuperSwipe
If you want to let them know that you're really interested in a person, make a SuperSwipe. This feature can be purchased with coins. It's similar to a regular swipe to the right. The difference is that it will notify the other party that you paid for a SuperSwipe to get their attention.
Bumble Hive
From time to time, Bumble website sponsors real-life events in the form of a Bumble Hive. The event is open to all members of Bumble Dating, BFF, and Bizz. You can use your Bumble member profile as an entry ticket to these events. Regular members can use it to meet other users for fun, friendship, flirting, or dating. More business-minded people can also use the event to gain potential partners, investors, and other connections. The event also offers conferences and lectures by expert speakers on various topics. For example, building your career or how to present your ideas successfully.
The Bee Hive
Bumble's blog, the BeeHive, is a great resource for all things dating. From guides on how to make your profile more appealing to platform updates and event announcements.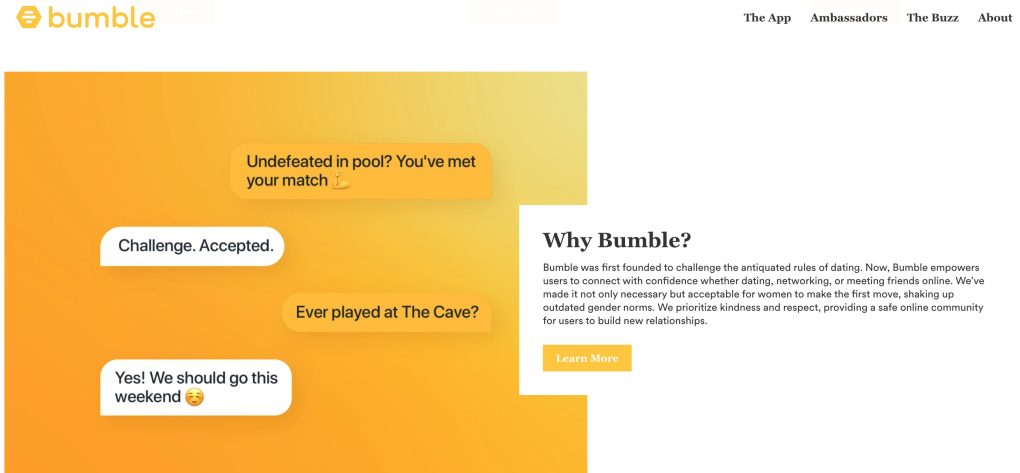 Bumble Dating App: Pros and Cons
This is a nice little app for casual dating and hookups. For what it is, Bumble site is very handy and easy to use anytime, anywhere. However, there are still some drawbacks worth mentioning. Let's talk about why is Bumble good, as well as about the not-so-good aspects of the platform.
Pros
The signup process is very easy
You immediately get suggestions on matches after signing up
Sending messages to other users is free for everyone
There's a chat room
You can view other users' profile pictures without a paid subscription
All photos uploaded to your profile and your information are public by default
You can report fake profiles
Profile information can be changed at any time
Cons
There's no search option
Users only receive suggested matches based on their preferences
The application imports information from a user's Facebook profile but doesn't verify it
Profiles are poorly detailed
Is Bumble Legit?
From what we could see, there's no reason to say that the app isn't legitimate in any way. Other Bumble.com reviews can tell you the same. For an app that supposedly empowers women, the execution feels just a little underwhelming. But the logic behind it is excellent: allowing women to make the first move protects them from receiving unwanted attention.
However, while women are in control, they don't have enough information to make an informed decision. With the app's limited profile information, it's all but impossible to tell legit profiles from fakes based on the profile info.
The app's well-designed. It's without a doubt a good choice for people looking for hookups and casual dating. For people looking for long-term relationships, it might not be as efficient.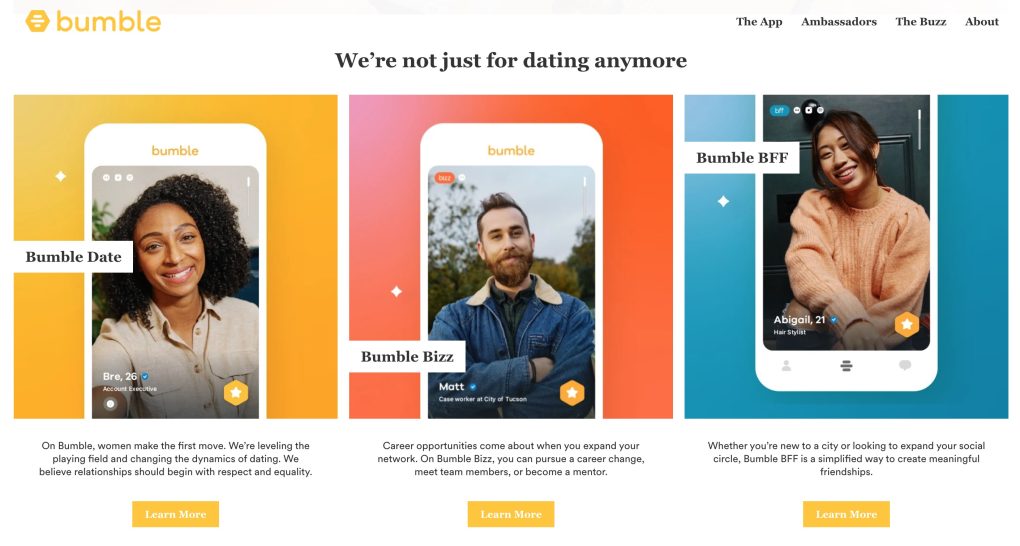 What Is Bumble Pricing?
As we mentioned earlier in this Bumble.com review, you can use the platform for free. The app also offers two options for paying for premium features. You can buy a monthly subscription or you can buy a certain amount of credits to pay for a feature or two. The paid features include:
Extending matches for 24 hours
Renewing the expired matches
SuperSwipe
Here's the app's featured pricing:
Bumble Subscription
| Term | Price per item | Total price |
| --- | --- | --- |
| 1 week | $8.99 | $8.99 |
| 1 month | $24.99 | $24.99 |
| 3 months | $16.66 | $49.98 |
| 6 months | $13.33 | $79.98 |
Credits
| | | |
| --- | --- | --- |
| 1 coin | $1.99 | $1.99 |
| 5 Coins | $1.60 | $7.99 |
| 10 coins | $1.50 | $14.99 |
| 20 coins | $1.25 | $24.99 |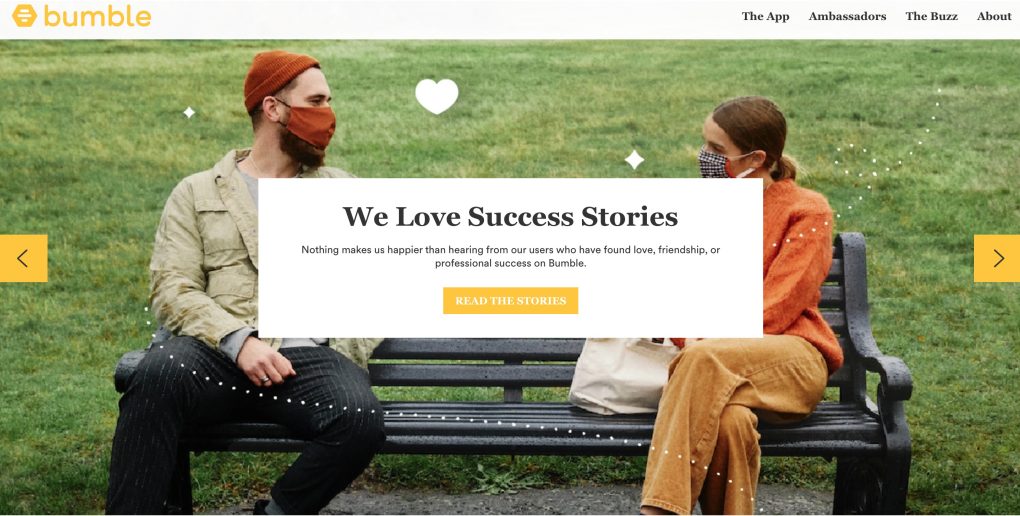 Total Bumble Rating
| Category | Score |
| --- | --- |
| Registration | 9.7/10.0 |
| Quality Matches | 9.2/10.0 |
| Profile Quality | 8.0/10.0 |
| Ease of Use | 9.8/10.0 |
| Pricing | 9.5/10.0 |
| Total | 9.4/10.0 |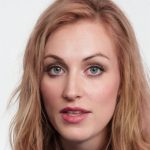 Education: MS in Sexology
Expertise: Sex education, relationships, dating
Fenella Kirsty can look back on eight years of professional experience as a trained social pedagogue, consultant, and yoga teacher. With a lot of heart and soul, she supports clients in overcoming speechlessness and shame, affirming their expressing needs, and accompanying them on the way to breaking taboos. She is an open-minded person whose heart is full of kindness and desire to help others.